Airport & Travel News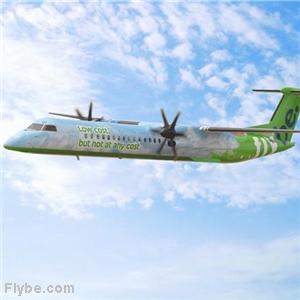 Passengers who want to travel from
Leeds
Bradford
International Airport with Flybe next summer can now buy their tickets.
Flybe, which is Europe's largest regional airline, has released flights for its new summer 2010 timetable.
Mike Rutter, chief commercial officer at Flybe, said the travel period on offer included the Easter break and bank holidays.
"Releasing these final additional flights today gives travellers the opportunity to plan cost effective travel for next summer as early as possible," he added.
He explained that it was "great" for families who were looking for a late spring break.
Flybe has 130 flights each week from Leeds Bradford International Airport.
Some of the destinations that it flies to includes
Southampton
, Exeter and
Aberdeen
.
Tony Hallwood, commercial and aviation development director at Leeds Bradford International Airport, commented that sales of the flight to
Gatwick Airport
for next summer had already proven very popular.
He remarked that this service was "crucial" for corporate customers travelling to the capital.
Flybe first began in 1979 and has been running for 30 years.