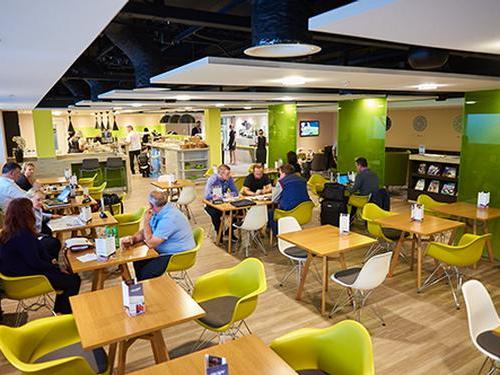 Description of The Escape Lounge
Maximum Length of Visit
Unless you choose a lounge with a longer stay, you may arrive at the lounge up to 3 hours before your flight time. Entry prior to this time will be at the discretion of the lounge staff. A maximum of 3 hours per passenger is granted.
Lounge Facilities
Air Conditioning
Refreshments (Alcoholic)
Disabled Access
Flight Information Monitor
Newspapers/Magazines
No Smoking
Refreshments (Soft Drinks)
Television
Wi-fi
Business Facilities
Children Allowed
Children are allowed
Smoking
Extra Information
Maximum 3 hour stay
Ticketed passengers only
Children under 12 years must be accompanied by an adult
Alcoholic drinks are only available to persons 18 years of age or above
Food and beverages service stops 30 minutes before closing time.
Smart casual dress at all times (shorts must be tailored and of a reasonable length. Vests, fancy dress or sports attire is not allowed)
The lounge cannot guarantee that all passengers will always be able to sit together due to social distancing within the lounge.
Opening Times
Monday: 04:00 - 20:30
Tuesday: 04:00 - 20:30
Wednesday: 04:00 - 20:30
Thursday: 04:00 - 20:30
Friday: 04:00 - 20:30
Saturday: 04:00 - 20:30
Sunday: 04:00 - 20:30
Location & Directions
Airside - International Departure Terminal. Proceed through Security Checks and the Duty Free area. The entrance to the lounge is located between 'Terracotta Italian Kitchen' and 'Pret A Manger'.